Map Unavailable
Date/Time
Date(s) - 25/02/2020
7:00 pm - 9:00 pm
Location
Wild Rose Holistic Health
Categories No Categories
Tuesday Evenings for 6 weeks
Dates: February 25/ March 3rd ,10th,17th, 24th and 31st.
Time: 7 pm to 9 pm
Cost: $415
Preregister at sue@sueangelo.com and phone call with Sue.
Payment plan is offered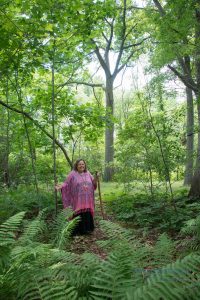 Shamanism is an ancient sacred path that opens you to profound healing, wisdom and joy. It deeply connects you to all of life, expands your awareness and teaches you how to follow nature as your teacher and guide.
In this 6 week series you will learn the foundation concepts and skills of living The Shamanic Way and establishing an Earth based personal practice.
You will learn how to:
• Call in the directions, set and clear sacred space
• Connect to the elements, trees, stones and the realms of the Earth
• Work with energy and empathy and how they affect us.
• Learn about prayer ties and medicine bags
• Meet and work with your Animal Totem
• Experience Dagara Cosmology and align with your element.
• Receive 4 Foundation Munay-Ki Rites
• Use Shamanic Journeying as a tool to navigate the world
Registration requires a conversation with Sue Angelo at sue@sueangelo.com.

Testimonial:
Sue's class allowed me to open up and understand my own capabilities. With her course I was able to learn different teachings and learn from the others around me in class as well. Her work space is calm and tranquil and when we were able to move things outside I was introduced to a new beautiful area around my home that I could go to and sit with nature whenever I desired.
Sue's course took on a multidimensional approach to Shamanism. With her incorporation of several different Shamanic practices she was able to show the class her work through a wide lens instead of presenting one linear teaching. I was taken aback by her collaboration of teachings and ability to make the class flow. This globalized approached allowed for students to identify the areas of teaching they felt most drawn to and the ability to further their learning if they so choose.