Date/Time
Date(s) - 03/13/2018
7:00 pm - 9:00 pm
Location
Sue Angelo's House
Categories
8 Week Sessions with Shamanic Practitioner Sue Angelo
February 2018
Cost: Early Registration $305 February 8,2018
or $345 the First Day of Class February 20,2018
or $44 day of each class whether you are in attendance or not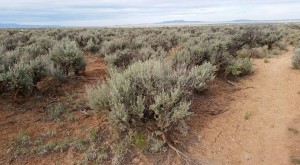 Starting Tuesday February 20,2018
                                                         Time will be 7 pm to 9 pm
Shamanism is an ancient sacred path that opens you to profound healing, wisdom and joy. It deeply connects you to all of life, expands your awareness and teaches you how to follow nature as your teacher and guide.
In this 8 week series you will learn the foundation concepts and skills of living The Shamanic Way and establishing an Earth based personal practice.
You will learn how to:
Calling in the directions, set and clear sacred space
Connect to the elements, trees, stones and the realms of the Earth
Work with energy and empathy and how they affect us
Use Dagara Cosmology and align with your element.
Meet and work with your Animal Totem
Use Shamanic Journeying as a tool to navigate the world
How to create ceremonies and rituals for transformation and celebrations
Registration requires a conversation with Sue Angelo at sue@sueangelo.com. Please email to schedule a phone call.
Early Register is by February 8,2018.
Same Day payment is due day of class and for all 8 classes even when you are not in attendance. 
No Refunds
Early Registration at First Class for 8 weeks $305.00 USD
Same Day at each class $44.00 USD
First Day Payment in Full for all 8 weeks: $345